About Max-Security Store
Max-Security is a direct supplier of security cameras, video surveillance systems, and CCTV equipment. We supply analog CCTV, HD-SDI and network IP surveillance equipment worldwide.
We supply our equipment to homeowners, business owners, government agencies, and any other type of organization, any size. Most of our business comes from the Lebanon and MEA Region as wel as direct export to African countries, however, we do ship our products everywhere in the world. No project is too small or too large for us to handle. We have trained sales engineers that can help design a system that will fit your requirements and budget.
Max-Security has earned a reputation to support the products we sell with the best technical support and customer service in the industry.
Company Goals
Company goals that we take seriously.
Supply the highest quality surveillance equipment for entry level, mid range, and enterprise type surveillance projects.
Promote a company culture of motivation, integrity, respect, and persistence to obtain and share knowledge.
Use our knowledge to assist and educate customers before, during, and after the sale.
Maintain the best website in the industry with detailed information for customers and team members to research solutions.
Continually improve our operations to better serve customers.
Connect with CCTV Camera Pros
Max-Security communicates and keeps customers up to date with the latest surveillance industry and product information by using the most popular Internet portals and technology. Please check out our website to keep good communication with our customers
Contact Us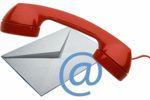 Max-security as Vippie s.a.r.l. in Beirut, Lebanon at:
Al-Rabi3 street, near zaghlool restoran, muawad, chiah.
Al-naim Building, 1sr floor
Local and international telephone:
00961706498228
Our office hours of operations are Monday through Friday 8:30am to 6:30pm EST.
For questions about this page, please contact Mr. Amir Reslan.